Description
Features
Large Capacity: 3024Wh that can power up to 99% of outdoor appliances
Ultra Fast Charging: Fully solar charged in 3-4 hours and wall charged in 2.4 hours
Portable Design: Pull rod and double wheels
Easily Accessible: Smart App Control
Cold Friendly: Functional in temperatures up to -20°C /-4°F
Silent: Unique quiet canyon cooling system
All-around Safety: Fully upgraded BMS
Manual (PDF)
Download the Jackery Explorer 3000 Pro manual here.
Battery Info
Capacity: 70Ah/ 43.2V DC(3024Wh)
Cell Chemistry: Lithium-ion Battery
Lifecycle: 2000 cycles to 70%+ capacity

Ports
4x AC Output: 120V~ 60Hz 20A Max
1x AC Output: 120V~ 60Hz 25A Max
Total AC Output: 3000W Max, 6000W surge peak
2x USB-C Output: 100W Max, 5V⎓3A, 9V⎓3A, 12V⎓3A, 15V⎓3A, 20V⎓5A
2x USB-A Output: Quick Charge 3.0, 18W Max, 5-6V⎓3A,
6-9V⎓2A, 9-12V⎓1.5A
Car Port: 12V,10A Max
AC Input: 120V, 60Hz, 15A Max
DC Input:
2x DC 8mm Ports: 11-17.5V (Working Voltage)⎓8A Max, Double to 8A Max; 17.5-60V (Working Voltage)⎓12A, Double to 24A/1400W Max

Recharge Times
AC Adapter: 2.4H
12V Car Adapter: 35H
6x SolarSaga 200W Solar Panel: 3-4H
4x SolarSaga 200W Solar Panel: 5-6H
2x SolarSaga 200W Solar Panel: 9-10H
1x SolarSaga 200W Solar Panel: 18-19H

General
Weight: 63.93 lbs/ About 29 kg
Dimensions (LxWxD): 18.6 x 14.1 x 14.7 in/ 47.3 x 35.94 x 37.36 cm
Operating Usage Temperature: -20~40 °C (-4~104 ℉)
Warranty: (3+2) Years
The Ultimate Power Master
All You Need For Off-grid Living and Blackouts
Fully Supports Your Outdoor Power Needs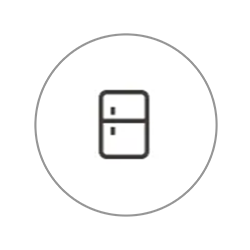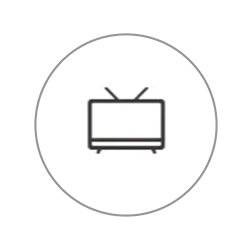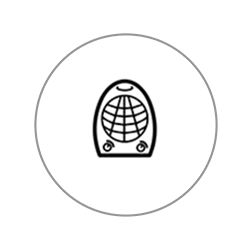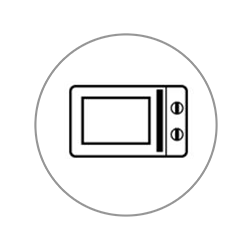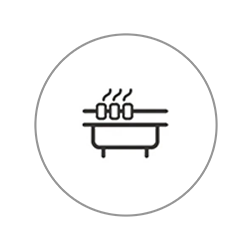 Coffee machine (200-1080W)
Mobile phone (29W/4325mAh)
Resilient in Cold Temperatures
When performing at temperatures between -10 to -20°C, the output power of the Explorer 3000 Pro will auto-adjust according to its remaining battery level
(i.e. at a 60-100% battery level, it will adjust to 3000W output power. With 30-60% remaining, it will adjust to 2000W, and when the battery level is below 30%, the output power is reduced to 800W.)
3 Simple Ways to Charge Quickly
Recharging Time (0-100%)
Solar Charging: 3-4 hrs
Wall Charging: 2.4 hrs
Car Charging: 35 hrs
The MPPT technology ensures 99% solar charging efficiency.
It takes 2.4 hours for a wall charge (from 0 - 100% of battery) and 3-4 hours of solar charging with 6 SolarSaga 200W solar panels. With car charging supported, you'll no longer have to worry about power outages!

Industry-leading Solar Conversion EfficiencyMore Power Produced
Advanced IBC (Interdigitated Back Contact) technology with electrical contacts on the back of the panel ensures maximum light absorption and offers a refined and elegant look.
All-around Safety forWorry-free Operability
The power station's safety goes to the next level thanks to the fully upgraded BMS - featuring 12 forms of protection, a 30% improved heat dissipation efficiency, and an embedded security chip, ensuring a more reliable and versatile charging experience.
Quiet Canyon Cooling System
9 temperature sensors determine the peak temperature position according to a large number of simulation experiments. The main heating-generated components (cells and inverters) are equipped with an independent air duct design for precise temperature monitoring and variable speed fans, which are adjusted in real time according to temperature fluctuations, maximizing quietness and heat dissipation.
Ultimate Design for Simpler Use
The minimal, ergonomic design of the Jackery Explorer 3000 Pro features an aluminum alloy pull rod and non-slip silicone strip for easy maneuverability and convenient stowing away. Enjoy outstanding charging efficiency with the simple and speedy setup.
Lighter and Smaller
Weighing just 63.93 lbs, Jackery's all-new Explorer 3000 Pro is 30% lighter and smaller than similar products of the same capacity.
Quick Setup in Just 1 Minute
Connect solar panels (Shop Here) to the power station in a minute. Far more straightforward and more convenient than traditional generators. It is also equipped with pass-through charging, allowing you to power appliances while solar charging.
Smart APP Control
Control your power station using Wi-Fi or Bluetooth, increasing its usability for outdoor and indoor scenarios.
Check the power station's status via mobile devices such as remaining battery level, time, output/input, etc.
Select a battery mode that suits your actual needs, which helps to extend battery life.
Note*
Charging time will vary from region to region, globally. Please refer to the actual product.